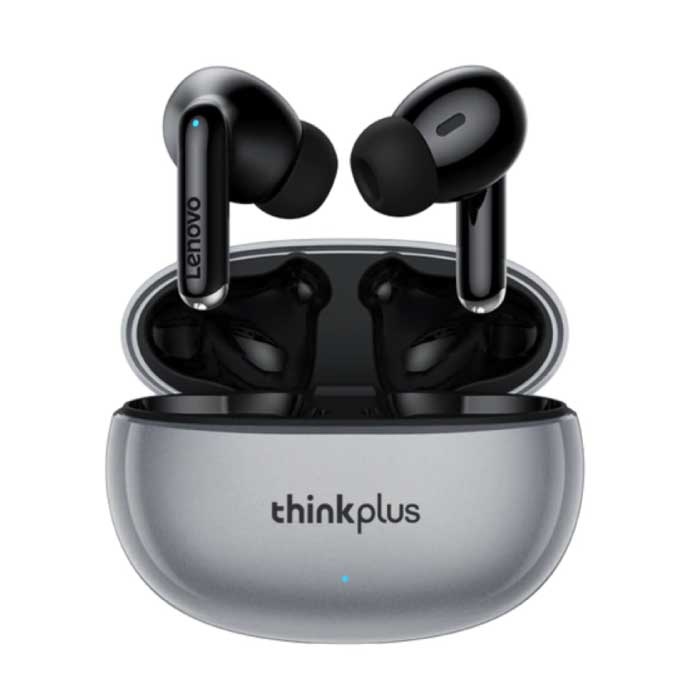 Thinkplus XT88 Wireless Earbuds - Bluetooth 5.3 Touch Control Earbuds Black
€23,96
€29,95
Thinkplus XT88 Wireless Earbuds - Bluetooth 5.3 Touch Control Earbuds Black
Processed and shipped within 24 hours
30 days

cancellation right

3 years

carry-in factory warranty

Estimated delivery time: 1-2 weeks

The estimated delivery time includes the delivery time of 24 hours and also depends on the payment confirmation and the selected shipping service. Delivery times may vary, especially during busy periods, there may be delays in courier services.

ATTENTION: Due to unexpected circumstances, it can always happen that your order is on its way longer than estimated. More information

For orders with a longer delivery time of 1-2 weeks, there is always the possibility that the ordered product still has to be imported into the country of destination. The customer is always personally responsible for the import of delivered goods and liable for any costs of import duties, import costs and VAT when buying products from Stuff Enough that are indicated with a higher delivery time of 1-2 weeks on the product page.

Pay securely with

Buy 2 for €21,56 each and save 10%
Buy 5 for €21,08 each and save 12%
Buy 10 for €20,37 each and save 15%
Information
Wireless earphones have a big plus; Never worry about those annoying cables again! Each Lenovo earbud features an astounding 13mm driver that delivers a supreme listening experience. The premium diaphragm provides clear high-frequency sounds and a bass boost over the previous model.
The wireless earphones have the latest version of Bluetooth 5.3 and are the perfect shape for any ear, they were designed with a keen eye for ergonomics. The charging box is very small and the earphones are very light, easy to take with you everywhere!
Both earphones can connect separately to your Bluetooth devices, so you can always choose which earpiece you want to use if you don't use the pair.
The earbuds have Touch Control, so you only use one invisible button for different functions; on/off, answer call, call, end, play/pause, previous/next.
Thanks to the capacity of the earphones, you can play music for up to 3 hours on a single charge, and up to 20 hours with a fully charged charging case . These earphones come with different headpieces (small, medium and large), so the earphones fit everyone.
IPX5 Water Resistant
The earphones are IPX5 water resistant, which means that they can withstand splashing water such as rain and sweat. Ideal for sports!
Universal compatibility
The wireless earphones are universally compatible with all your Bluetooth devices; iPhones, Android smartphones, tablets, laptops, computers, mp4 players,... In short, all devices with a Bluetooth chip will work with our earphones. You also enjoy automatic pairing .
High-fidelity sound and deep bass
touch control
Bluetooth 5.3
Specifications
 
Brand:
Lenovo
Fashion model:
Thinkplus XT88
Colour:
Black
bluetooth version:
V5.3 + EDR/BLE, ultra low consumption
bluetooth mode:
A2DP1.3 / HFP16 / HSP1.2 / AVRCP1.6 / D11.3
bluetooth frequency:
2.4GHz
Bluetooth range:
10 meters without obstacles
Frequency:
20Hz-20KHz
Sensitivity:
92 dB
Resistance:
16Ω
Driver diameter:
13mm
Battery Capacity:
Earbuds: 35mAh
Charging station: 250mAh
Talk/play time
Earplugs: 3 hours
Charging station: 20 hours
Standby: 250 hours
Charging time: 1 to 1.5 hours
Charging Interface:
Type C
In ear
Yes
Package includes:
1x Lenovo Thinkplus XT88 wireless earphones
1x Charging dock
1x Charging cable
3x Headpieces (S, M, L)
1x User manual
ProductID:
276372576
Payment methods
Reviews
No reviews found
Read or write a review