Repair program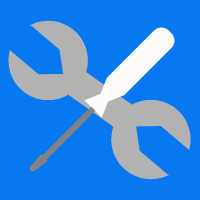 We at Stuff Enough believe that good customers deserve special treatment! Specialists who repair smartphones in their spare time and professional repairers therefore enjoy interesting bulk discounts from now on for large purchases on our complete range of smartphone components. After all, we are happy to help our loyal customers raise their profit margins on smartphone repairs.


Big decrease?
The discounts start already from purchases of 2 identical objects from our complete range of smartphone parts. You will receive the largest price reduction if you order a minimum of 10 identical items. The higher the quantity, the greater the discount!


For everyone!
You do not need to register for this repair program anywhere. These bulk discounts are available for every customer, private or professional. The price difference of the discounts is automatically calculated in your shopping cart when entering the number of desired items.




Repair program
The table below shows all available bulk discounts on our range of smartphone parts.
Quantity
2
5
10
Smartphone screens
All different smartphone screens that we offer.
2%
4%
10%
Smartphone front glass
All different smartphone front lenses that we offer.
3%
6%
15%
Smartphone batteries
All different smartphone batteries that we offer.
4%
8%
20%