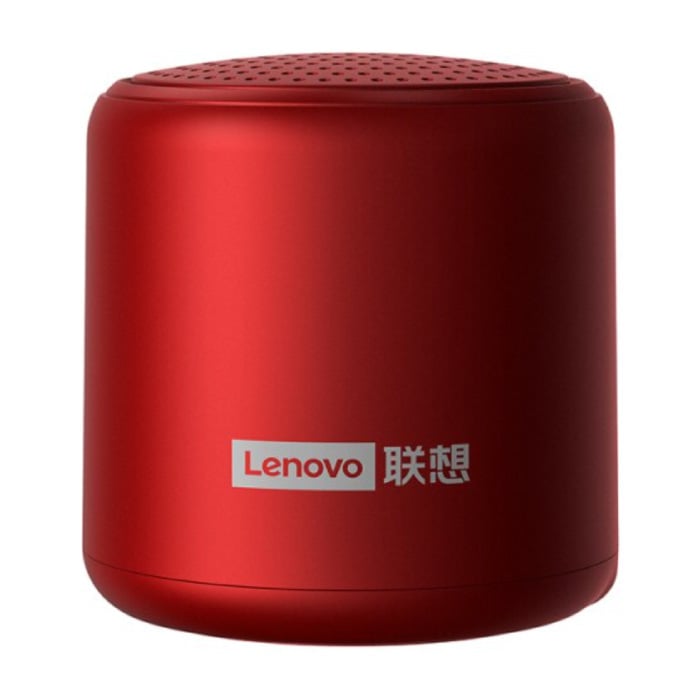 L01 Mini Wireless Speaker - Wireless Speaker Bluetooth 5.0 Soundbar Box Red
€32,26
€37,95
L01 Mini Wireless Speaker - Wireless Speaker Bluetooth 5.0 Soundbar Box Red
Processed and shipped within 24 hours
30 days

cancellation right

3 years

carry-in factory warranty

Estimated delivery time: 1-2 weeks

The estimated delivery time includes the delivery time of 24 hours and also depends on the payment confirmation and the selected shipping service. Delivery times may vary, especially during busy periods, there may be delays in courier services.

ATTENTION: Due to unexpected circumstances, it can always happen that your order is on its way longer than estimated. More information

For orders with a longer delivery time of 1-2 weeks, there is always the possibility that the ordered product still has to be imported into the country of destination. The customer is always personally responsible for the import of delivered goods and liable for any costs of import duties, import costs and VAT when buying products from Stuff Enough that are indicated with a higher delivery time of 1-2 weeks on the product page.

Pay securely with

Buy 2 for €29,03 each and save 10%
Buy 5 for €28,39 each and save 12%
Buy 10 for €27,42 each and save 15%
Information
Compact yet powerful; The Lenovo L01 Wireless Speaker delivers clear high tones and deep bass with the 36W precision driver . The speaker has a very premium feeling thanks to the design and the high quality materials.
The speaker uses Bluetooth 5.0 to stream music wirelessly from your phone, tablet or notebook. With the help of Bluetooth, this speaker can be operated completely wirelessly up to 10 meters via your smartphone.
Easy to take with you and enjoy all-day music outside the comfort of your home. Thanks to the 400mAh battery from Lenovo, you can enjoy an extra long playing time of up to 18 hours , perfect for a long time out!
The speaker is completely IPX5 splash-proof, so it can be used perfectly outside in the rain. Use the included Micro-USB cable for charging.
36W precision driver
IPX5 waterproof
Operating time of up to 18 hours on one battery charge
Compact size
Specifications
Brand:
Lenovo
Fashion model:
L01
Color:
Red
Type:
Wireless Bluetooth Speaker
Bluetooth:
Version 5.0 + EDR
Bluetooth range:
10m
Battery:
400mAh Lithium-ion
Playing time:
Until 6 pm
Charging time:
1.5 to 2 hours
Watertightness:
IPX5
Acoustic echo cancellation:
Yes
3D surround sound:
Yes
NFC:
Yes
Audio streaming:
Bluetooth 5.0
Output Power:
36W driver
Frequency range:
20 Hz - 20 KHz
Sensitivity:
95 dB
Power input:
Micro USB
Package Contains:
1x Lenovo L01 Loudspeaker
1x Charging cable
1x Manual
ProductID:
241194865
Payment methods
very good sound at an affordable price
Would definitely recommand this site
Goede kleine box voor weinig geld
Sevenants
06 January 2022
kleine krachtige box voor weinig geld en zeer goed merk (al dan niet uit china..)
robert james
24 September 2021
super snelle en goede service na verkoop! heel tevreden van deze winkel :)
Sanne en Jonas
27 July 2021
originele makkelij wij zijn er super content van
super goed geholpen en naar volle tevredenheid afgeleverd.