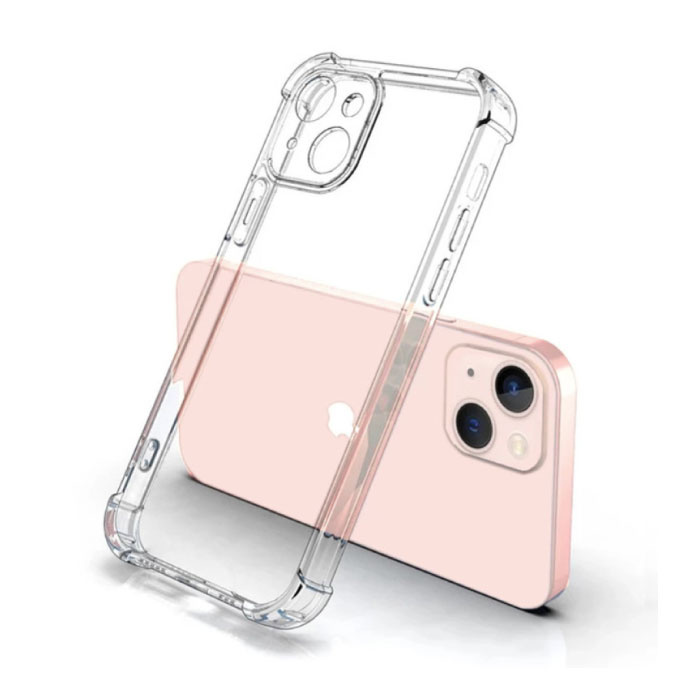 iPhone 15 Pro Transparent Bumper Case - Flexible Silicone Case Cover Hydrogel Clear
€11,95
€21,95
iPhone 15 Pro Transparent Bumper Case - Flexible Silicone Case Cover Hydrogel Clear
Processed and shipped within 24 hours
30 days

cancellation right

3 years

carry-in factory warranty

Estimated delivery time: 1-2 weeks

The estimated delivery time includes the delivery time of 24 hours and also depends on the payment confirmation and the selected shipping service. Delivery times may vary, especially during busy periods, there may be delays in courier services.

ATTENTION: Due to unexpected circumstances, it can always happen that your order is on its way longer than estimated. More information

For orders with a longer delivery time of 1-2 weeks, there is always the possibility that the ordered product still has to be imported into the country of destination. The customer is always personally responsible for the import of delivered goods and liable for any costs of import duties, import costs and VAT when buying products from Stuff Enough that are indicated with a higher delivery time of 1-2 weeks on the product page.

Pay securely with

Buy 2 for €10,76 each and save 10%
Buy 5 for €9,56 each and save 20%
Buy 10 for €8,37 each and save 30%
Information
Want to buy an iPhone 15 Pro case?

With this case, the housing of your iPhone is always fully protected against falls. The case is equipped with sturdy shock absorbers on the corners of your phone for ultimate shock absorption. Your phone's screen and camera are also protected by the raised edges.
This transparent case provides excellent protection without compromising the original shape of your smartphone. The case is made of anti-slip hydrogel, so the phone does not easily slip out of your hands.
Every button and input on your phone remains fully accessible thanks to the precisely cut openings.
Characteristics:
Sturdy shock absorbers on the corners for ultimate shock absorption
Complete protection against drops and bumps
Raised edges protect the screen and camera
Transparent design preserves the original look of your iPhone
Anti-slip hydrogel material for a firm grip
Precisely cut openings for access to buttons and ports
| | |
| --- | --- |
| Suitable for: | iPhone 15 Pro |

Buying an iPhone case is easy!
ProductID:
289625161
Payment methods
Van zandoever
22 November 2023
++++ snelle levering en mooie kwaliteit ++++