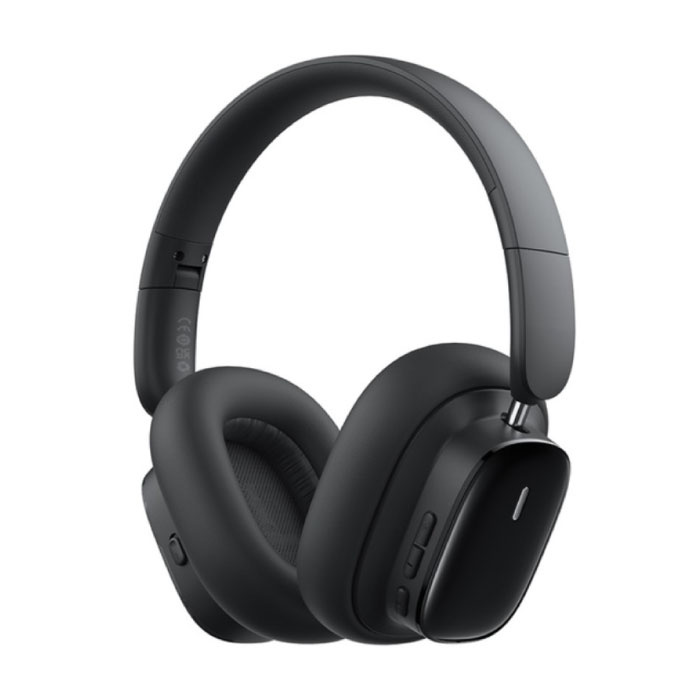 H1i Wireless Headphones - ANC Noise Canceling - Bluetooth 5.3 Wireless Headset Black
€89,95
€119,95
H1i Wireless Headphones - ANC Noise Canceling - Bluetooth 5.3 Wireless Headset Black
Processed and shipped within 24 hours
30 days

cancellation right

3 years

carry-in factory warranty

Estimated delivery time: 1-2 weeks

The estimated delivery time includes the delivery time of 24 hours and also depends on the payment confirmation and the selected shipping service. Delivery times may vary, especially during busy periods, there may be delays in courier services.

ATTENTION: Due to unexpected circumstances, it can always happen that your order is on its way longer than estimated. More information

For orders with a longer delivery time of 1-2 weeks, there is always the possibility that the ordered product still has to be imported into the country of destination. The customer is always personally responsible for the import of delivered goods and liable for any costs of import duties, import costs and VAT when buying products from Stuff Enough that are indicated with a higher delivery time of 1-2 weeks on the product page.

Pay securely with

Buy 2 for €80,96 each and save 10%
Buy 5 for €79,16 each and save 12%
Buy 10 for €76,46 each and save 15%
Information
Enjoy an immersive listening experience like never before with the Baseus H1i Headphones. Designed with advanced technologies, these high-quality headphones offer a range of features that any music lover will appreciate.
BISA: Baseus Immersive Spatial Acoustics

Experience sound like never before with the revolutionary Baseus Immersive Spatial Acoustics technology. The sound surrounds you and takes you straight to the heart of your music.

38 dB ANC (Active Noise Canceling)

Say goodbye to disturbing ambient noise. The advanced ANC technology filters 38 decibels of noise, allowing you to fully concentrate on your music.

40mm Biotechnology Aperture

The 40mm biotechnology diaphragm delivers exceptional sound quality and clarity, bringing every detail of your music to life.

DCLL (Dual Channel Low Latency) - Only 0.038 ms delay

Enjoy stunningly low latency of just 0.038 milliseconds thanks to the Dual Channel Low Latency system, perfect for gaming and watching videos.

100 hours of listening pleasure on one battery charge

With an incredible 100 hours of battery life, you'll never have to worry about charging your headphones during long listening sessions.

Bluetooth 5.3 Compatibility and AUX cable option

The Baseus H1i is compatible with Bluetooth 5.3 for wireless convenience. If you prefer wired listening, an AUX cable is included for a seamless transition.

Foldable Design and Adjustable Length

The headphones are designed for comfort and convenience with a foldable design and adjustable length to perfectly fit your needs.

Soft Ear Cushions and Headband Made of Breathable Fabric

The soft ear cushions and breathable fabric headband ensure that you can wear the headphones comfortably for hours.

Baseus App Functionality

The Baseus app provides additional functionality, such as locating your earphones, adjusting noise cancellation settings, setting the spatial effect and selecting low latency mode.
With the Baseus H1i Headphones you are ready for an unparalleled listening experience, wherever you are. Enjoy high-quality audio, impressive ANC technology and unrivaled battery life, all in a stylish and comfortable design.
Specifications
 
Brand:
Baseus
Fashion model:
H1i
Colour:
Black
Type:
Wireless Headphones/Headset
On-ear or over-ear:
Over-ear
Noise reduction:
ANC (Active Noise Reduction)
Audio streaming:
Bluetooth 5.3
AUX cable
Bluetooth distance:
10m
Battery:
600mAh Lithium battery
Playing time:
Up to 100 hours (no noise reduction)
Up to 70 hours (with noise reduction)
Speaker sensitivity:
38dB
Frequency:
20Hz - 20KHz
Impedance:
32 ohms
Package includes:
1x Baseus H1i Wireless Headphones
1x AUX Cable
1x Charging cable
1x Manual
ProductID:
288801973
Payment methods
Reviews
No reviews found
Read or write a review