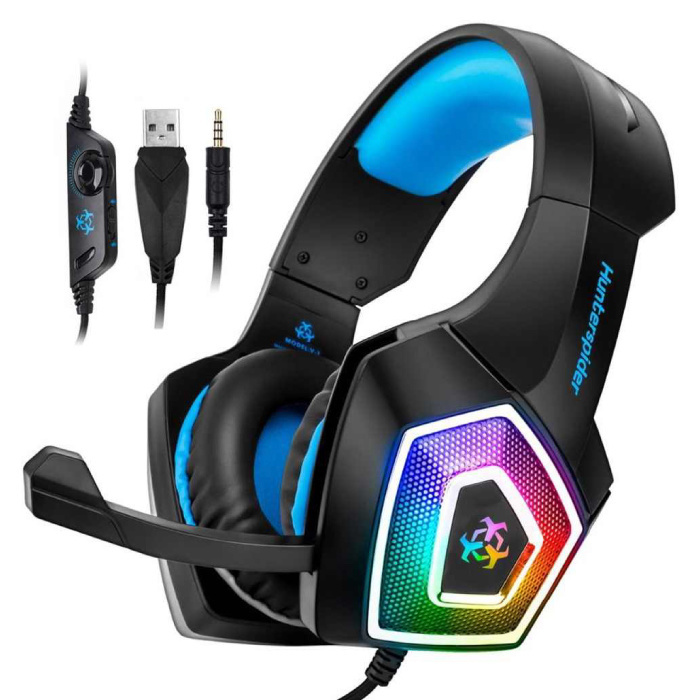 V1 Gaming Headset Stereo Earphones Headphones with Microphone for PlayStation 4 / PC / Xbox Blue €45,95
V1 Gaming Headset Stereo Earphones Headphones with Microphone for PlayStation 4 / PC / Xbox Blue
Processed and shipped within 24 hours

Estimated delivery time: 1-2 weeks

The estimated delivery time includes the delivery time of 24 hours and also depends on the payment confirmation and the selected shipping service. Delivery times may vary, especially during busy periods, there may be delays in courier services.

ATTENTION: Due to the corona crisis, it may happen that your order is on the road for longer than estimated. More information

For orders with a longer delivery time of 1-2 weeks, there is always the possibility that the ordered product still has to be imported into the country of destination. The customer is always personally responsible for the import of delivered goods and liable for any costs of import duties, import costs and VAT when buying products from Stuff Enough that are indicated with a higher delivery time of 1-2 weeks on the product page.

Always 3 years

carry-in factory warranty

30 days cancellation right
Pay quickly and securely with

Buy 2 for €41,36 each and save 10%
Buy 5 for €40,44 each and save 12%
Buy 10 for €39,06 each and save 15%
Information
The V1 Hunterspider gaming headset is a fantastic solution for any budget gamer and the ultimate value for money. You get good sound and low bass at a competitive price!
In terms of sound, the headset is not inferior to more expensive models; thanks to the 50mm high-fidelity speaker you get a new level of realism in your games. The headphones use clear sound and noise isolation for the omnidirectional microphone, and on the side of the headphones there is a wheel for volume control.
A two-part cable is used for the sound, one for the audio output and one for the microphone. A converter cable is included in case you don't have two different ports for this on your device.
The beautiful headphones have LED lights for that sci-fi effect that most gaming headsets give off, you get a separate USB cable to power the lights.
The ear cups are finished with memory foam, super soft and well ventilated for the best possible comfort; long lasting and almost imperceptible. The headband is very ergonomic and comfortable. In short; everything you need for a great gaming experience.
Compatible with:
PlayStation 4
Xbox One (only with controller with AUX input)
PC or laptop
Specifications
Brand:
Stuff Certified
Color:
Blue
Type:
Gaming Headphones / Headset
On-ear or over-ear:
Over-ear
Audio streaming:
3.5mm AUX cable
Microphone: 3.5mm AUX
Cable length:
2 meters
Speaker sensitivity:
105 dB ± 3dB
Frequency:
20Hz - 20KHz
Impedance:
16 ohms
Noise reduction:
Yes
Stereo:
Yes
Soft finish:
Yes
Package Contains:
1x Hunterspider V1 Gaming Headset
1x Audio 2 in 1 converter cable
ProductID:
225577559
Payment methods
Reviews
No reviews found
Read or write a review