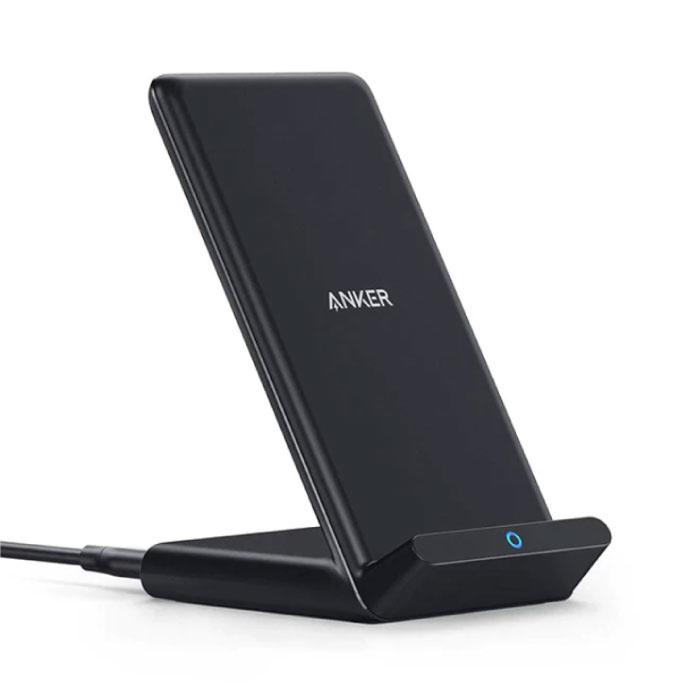 Powerwave Wireless Charger - Fast Charge Qi Universal Charger 10W Wireless Charging Pad Black
€44,95
€59,95
Powerwave Wireless Charger - Fast Charge Qi Universal Charger 10W Wireless Charging Pad Black
Processed and shipped within 24 hours

Estimated delivery time: 1-2 weeks

The estimated delivery time includes the delivery time of 24 hours and also depends on the payment confirmation and the selected shipping service. Delivery times may vary, especially during busy periods, there may be delays in courier services.

ATTENTION: Due to the corona crisis, it may happen that your order is on the road for longer than estimated. More information

For orders with a longer delivery time of 1-2 weeks, there is always the possibility that the ordered product still has to be imported into the country of destination. The customer is always personally responsible for the import of delivered goods and liable for any costs of import duties, import costs and VAT when buying products from Stuff Enough that are indicated with a higher delivery time of 1-2 weeks on the product page.

Always 3 years

carry-in factory warranty

30 days cancellation right
Pay quickly and securely with

Buy 2 for €40,46 each and save 10%
Buy 5 for €38,21 each and save 15%
Buy 10 for €35,96 each and save 20%
Information
Buy a wireless charger?

Hate charging cables that get lost or tangled? That is no longer necessary! Fast and wireless charging of your smartphone has never been easier with the Anker wireless charger.
No need to connect a cable, you simply place the phone on the wireless charger pad and the phone starts charging immediately!


Compatibility

The charging station can be used universally. In addition, the wireless charger comes with a free Micro-USB cable.
This charger is not suitable for smartphones without a wireless charging function, unless there is a cover on the phone that makes wireless charging possible.
You can use a wireless charger for smartphones from:
Samsung Galaxy S6 and above
iPhone 8 and above
Huawei Mate 20 Pro
Brand:
anchor
Fashion model:
A2524012
Color:
Black
Charging distance:
<= 5mm
Input:
5V-2A / 9V-2A
Output:
10W Fast Charge for Samsung
7.5W Fast Charge for iPhone
5W Standard charging
Package Contains:
1x Wireless Charger Pad
1x Micro-USB cable
Buying a wireless charger has never been easier!
ProductID:
230742314
Payment methods
Frank Philip
29 September 2021
voelt heel erg stevig en kwalitatief aan en mijn smartphone is op nog geen uur compleet opgeladen
ik geef hiervoor graag 5 sterren