Warranty conditions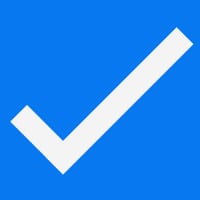 Each client benefits from a product warranty of 24 months for new articles. This warranty covers manufacturing defects and technical faults that were already present at the delivery of the goods.
 

 
a) This warranty only covers a lack of conformity which already exists in the delivery of the goods. The following cases are therefore excluded by this product warranty
All direct or indirect damage after delivery of the goods caused to the product (e.g. by oxidation, shocks, falls).

Any damage caused by unprofessional use and human damage during assembly or installation of parts. The customer will only be able to obtain a replacement free of charge if it appears that the defect was already present at the delivery of the part.
Return Address:
Stuff Enough
Brusselsesteenweg 162
3080 Tervuren
Flaws resulting from fire, water damage, lightning, accident, natural disaster.
Flaws caused deliberately, negligently or resulting from improper handling, negligent maintenance, abusive use or use of the device contrary to the manufacturer's instructions.
Damage caused by a commercial, professional or collective use of the device.
Damage / loss due to theft.
For used articles we offer a warranty of only 12 months.
b) The defect of the acquired property must be reported within 14 days of its establishment by Stuff Enough. These conditions and restrictions are without prejudice to the relevant statutory provisions. Once this period has expired the customer will not appeal to do more to guarantee his right.
c) If the observations show that the customer meets the warranty, he can return the broken / damaged purchased object with *free shipping and Stuff Enough will reimburse the complete purchase (including shipping costs) to the customer upon receipt.

*The customer should always prove the shipping costs with the receipt obtained from the postal company with which the defective / damaged object was returned. Stuff Enough will, after having received the defective / damaged item, compensate only for its actual costs. These can never be higher than the shipping costs charged by Stuff Enough.